Blackshoulders for Sale

Peahens

Peacocks

These little guys were hatched between June 15th and July 26th 2003. They are the offspring of my three year old blackshoulder quartet, seen below. As far as I know, the birds are pure and are not split to any other color or pattern.
I currently have 1 female and 6 males available and am asking for $30 each.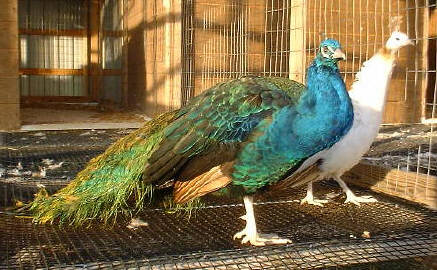 Interested in these birds? Email me at AmyAmyM@aol.com.


This site last modified on Sunday, January 4th, 2003
Amy's Peacock Paradise & the Peafowl Varieties Database are © Amy Miller 2000-2003
This page set was created by Becky's Graphic Grab Bag
All other images are © by me and should not be used without permission