There is so much that can be learned about these wonderful birds. What I have collected here just scratches the surface, but it is a start. Did you know that peacocks are admired in India because they eat cobras, or that they are the favorite bird of the Greek god Hera? By the time you get through the information I have gathered here, you will have learned this, as well as much more. But, I am always looking for more information to add here and I must admit this part of my site is a little underdeveloped, something I hope to improve on as time permits. But, if you know anything about peacocks that I don't have on this site, please let me know and I will include it, as well as give you credit for helping me out!


| | |
| --- | --- |
| | Start out with some general facts and information about peafowl |
| | Visit the Peafowl Varieties Database project, where I have collected information about the many types of peafowl available |
| | Peacocks have been prized throughout time for their beauty. Find out how and by who! |
| | Read some basic care tips I have collected on how to best take care of your peafowl |
| | If there's something peacock related my site doesn't have, one of these other peacock sites probably does |
| | Return to Amy's Peacock Paradise |
All my peacocks and I thank you for stopping by! Please come back soon. We'd love to hear from you, just sign our
guestbook
, or send me an
email
.
Note from the webmistress:
I finally have rewritten this whole section of my site with the new design, as well as the Peacock Fun section. Look for "My Peacocks" to be completed soon. This new layout has made the information easier to access and eliminated some of the formatting problems I had with the old program I used. Once all the layout changes are done, I promise I'll be adding more content!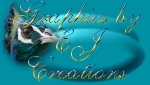 This page last modified on Wednesday, November 21, 2001