Peafowl Links

There are a lot of really great peafowl sites out there on the web, and if you can't find something you need on my site, they may be the place to turn. I have tried to gather as many as I could find on this page, dividing them into categories and providing brief descriptions to help you find what you need. If you have a peacock related site that you want others to see, you can send me an email or sign my guestbook and give me your site name and URL and I'll happily add your site to this page. And feel free to link to my site too.
All Around Great Sites
Peafowl Informational Sites
Peafowl Facts Sheets
These are pages usually put out by organizations likes zoo, farms, or encyclopedias that consist of one page describing peafowl. I have chosen to just list them all here, because it would take forever to describe them all, but they are worthwhile so check them out if you have the time.

Personal Peafowl Sites
PEACOCKS COME TO "KIBBENJELOK"
A very nice page about someone's personal experiences with many different types of peafowl.

Peacock Heaven
This site has many pictures of the webmaster's peafowl, and a little bit about his experiences with them.
Miscellaneous Sites
Peacock Information Center
This site has tons of peafowl items for sale; including books, magazines, peacock feather jewelry, feathers, eggs, and peachicks.

Common Peafowl Stamps
A neat but otherwise useless page showing stamps from around the world featuring the India Blue Peacock.

Green Peafowl Stamps
Another page of stamps from around the world, this time showing the Green Peacock.

Congo Peafowl Stamps
More stamps, but this time showing the rare Congo Peacock. This page also has information about the African Congo Peafowl.

General Poulty Sites

Poultry Youth of America
A new online resource for junior poultry fanciers from around the world. Featuring an online article archive, message board, 24 hour support system and more.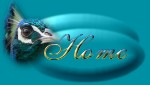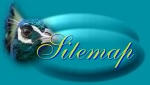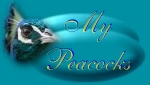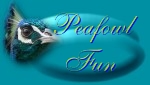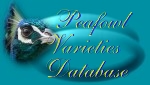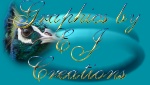 This page last modified on Tuesday, October 7th, 2003
Amy's Peacock Paradise is © Amy Miller 2000-2003