Although I really don't know how it started, I have definitely caught the "peacock bug." I am currently the proud owner of 12 wonderful peacocks, and each one is unique and special. This section of my site is dedicated to them. Here you can read all about my experiences with them, and visit pages dedicated to each pair. I am also working up quite a gallery of photos with my trusty digital camera, so please visit these pages also if you wish to see what they look like. Hopefully you enjoy learning about them as much as I have enjoyed watching them.

| | |
| --- | --- |
| | Find out all about my peacocks story from the beginning |
| | Visit my first peacocks, Pete and Polly |
| | Read about Pete's daring escape |
| | Visit my pair of Cameos |
| | Visit my Silver Pieds |
| | Visit my Purples |
| | Visit My Whites |
| | Stroll through my photo galleries |
| | Enter the name my peacocks contest |
| | Return to Amy's Peacock Paradise |
All my peacocks and I thank you for stopping by! Please come back soon. We'd love to hear from you, just sign our guestbook, or send me an email.


visitors since June 7th, 2002
Free counters provided by Andale.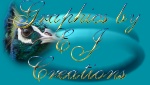 This page last modified on Friday, June 7th, 2002
Amy's Peacock Paradise is © Amy Miller 2000-2002